NEW DELHI (Sputnik) – Killed Taliban leader Mullah Akhtar Mansour used what appeared to be valid documents to travel to Dubai 19 times and visit Iran twice before being struck by a drone returning from his third trip, the Pakistani press reported Tuesday.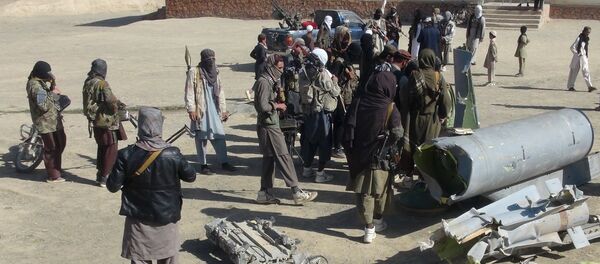 A Pakistani passport and ID card recovered at the site of the US drone strike near the Afghan border bore the name Wali Muhammad and a valid visa showing him crossing into Pakistan from Iran on May 21, the day he was killed. Reports in the wake of Mansour's death suggested frequent travels in and out of Pakistan and Dubai, where he was said to have a house and investments.
"Wali had a Pakistani passport and was travelling on it with a valid visa of Iran and Dubai," a senior investigative agency official told Pakistan's Dawn daily.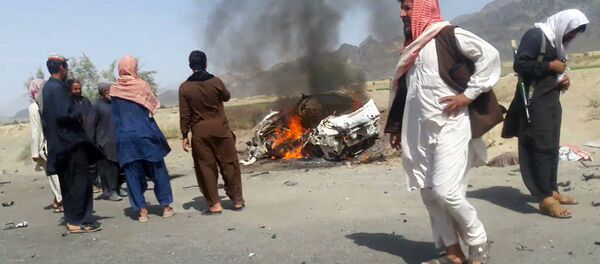 The official said Wali, widely believed to be the name used by Mansour in his foreign trips, had visited Dubai 18 times via Karachi airport and once via Quetta airport in the capital of Balochistan province.
The official said the ID card was issued to Wali in 2002 and renewed 10 years after expiry, whereas the passport was issued twice in 2006 and 2011 after the first expired. He reportedly traveled to Iran in February and March this year through the Taftan border town. His final trip before returning to Pakistan was on April 25.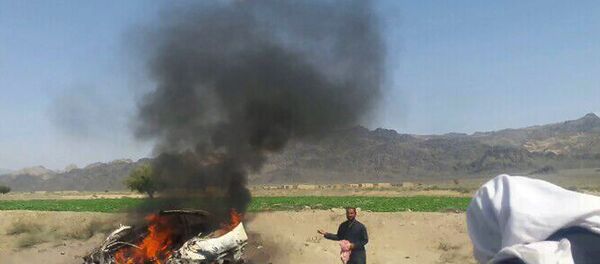 In a detailed account of his itinerary, sources said Mansour crossed the immigration checkpoint at Taftan approximately six hours before his death. From there, he hired a car to travel to Quetta, lunched near the regional city of Dalbandin, and resumed his journey before the drone struck the vehicle, killing him and his driver.
Sources said no relative has thus far claimed the charred body brought to the Combined Military Hospital in Quetta.
The outlet added that a DNA sample collected from the corpse would be tested in Islamabad, noting that Quetta lacks the relevant capabilities.