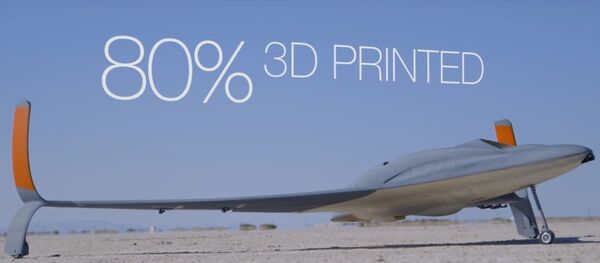 14 November 2015, 01:17 GMT
3D printing technology has rapidly evolved, spreading into the building construction sector in 2014, and has been facilitated by a group of engineers from Loughborough University,
England
, who invented a special concrete enabling 3D-printing by extrusion.
"A UAE government website reports the building's construction took 18 specialists about 17 days to complete the 250-square-meter structure. Modules were pre-printed using a 3D printer some 20 feet high, 120 feet long and 40 feet wide. The machine was overseen by a single engineer. According to reports, seven people oversaw the deployment of pre-printed modules onsite, and ten specialists provided electricity, air conditioning and other infrastructure.  Additional, smaller 3D printers were used on-site for site-specific applications.
After the printed concrete blocks were installed, they were decorated and furnished.
According to UAE officials, the implementation of 3D-printing technology allows for the construction costs to be reduced by some 50%, compared to conventional construction methods.
​There are several companies using 3D printers for construction, including in China, the US, Slovenia and the Netherlands. The US military showed signs of interest in 3D printing technology, as well, for rapid construction and logistical support.