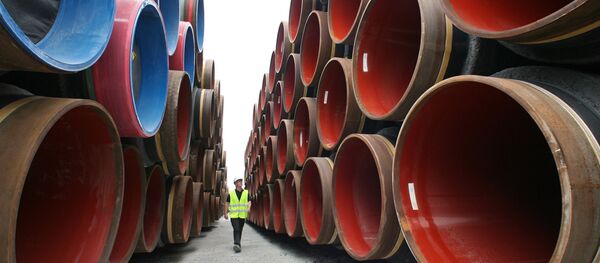 BUDAPEST (Sputnik) — The European Union is showing double standards in regard to the Nord Stream-2 project, Hungarian Foreign Minister Peter Szijjarto said Wednesday.
"What is happening now with Nord Stream-2 investments is a manifestation of double standards on the part of the European Union," Szijjarto said following a meeting with Russian Foreign Minister Sergei Lavrov.
According to the Hungarian minister, the European Union put serious pressure on Budapest, as well as some of the Balkan and Central European countries, so that the South Stream gas project would not be implemented.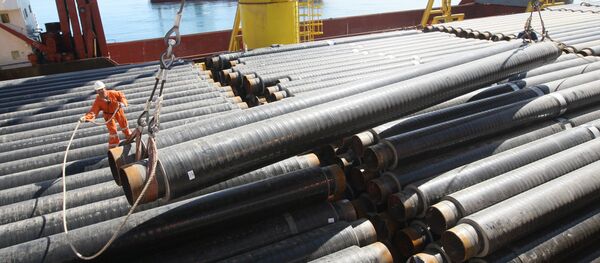 The South Stream pipeline was intended to traverse the Black Sea to deliver Russian natural gas through Bulgaria, Serbia, Hungary and Slovenia to Italy and Austria to avoid exporting gas through Ukraine. The European Commission was against the implementation of the project as it was allegedly in breach of the EU third energy package, under which one and the same company cannot own the gas and operate the pipeline. In 2014, President Vladimir Putin announced that Russia would halt the implementation of the South Stream.
The Nord Stream-2 is the gas pipeline joint venture, which is expected to provide an additional route for the Russian gas to Germany through the Baltic Sea, bypassing the Baltic countries and Poland.
The pipeline project is opposed by Brussels and Washington amid fears of increased reliance on Russian gas supplies, which could threaten Europe's energy security.
A number of EU countries expressed their support for the Nord Stream-2, in particular, Austria and Germany. In parallel, several other EU leaders, including Polish President Andrzej Duda, Italian Prime Minister Matteo Renzi, European Commission Energy Union Vice-President Maros Sefcovic and European Council President Donald Tusk expressed concern over the pipeline construction.