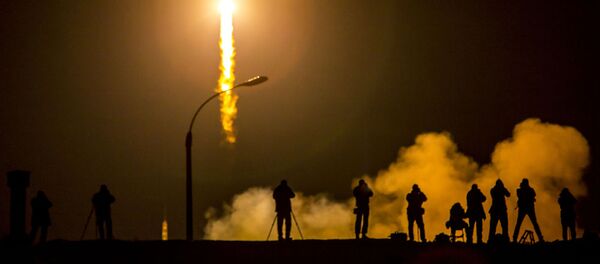 MOSCOW (Sputnik) — A source at Russia's space agency Roscosmos on Wednesday confirmed that the company would not send a delegation to the United Kingdom's Farnborough International Airshow.
"We do not, in fact, plan on taking part in the Farnborough aerospace exhibition…there will be no additional comments," the Roscosmos source told RIA Novosti.
Earlier in the day, Russian media outlets quoted a letter sent by Roscosmos deputy head Sergey Saveliev to the state corporation's enterprises stating that agency head Igor Komarov had taken the decision on the lack of practicability of trying to take part in the exhibition.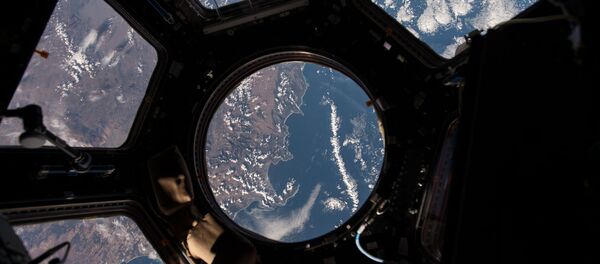 Delegation members would likely meet artificial barriers to entering the United Kingdom, he said, citing last year's precedent when UK authorities refused to let Russian companies take part in the Defence Security and Equipment International (DSEI) exhibition on the grounds of Ukraine-linked anti-Russian sanctions limiting the scope of military cooperation.
Russia's state technology corporation Rostec and arms exporter Rosoboronexport reportedly may also pull out or limit participation in the Farnborough Airshow.
In 2014, UK authorities denied visas to some members of the Russian delegation and journalists who sought to take part in the Farnborough Airshow, also indicating the move was due to Moscow's stance on the Ukraine crisis.
The Farnborough International Airshow, the world's largest aerospace exhibition, takes place in the United Kingdom every two years. The 2016 Farnborough Airshow is scheduled to take place on July 11-17.
The United Kingdom introduced sanctions against Russia in early 2014, accusing Russia of meddling in the Ukrainian crisis. Russia has repeatedly denied such allegations.