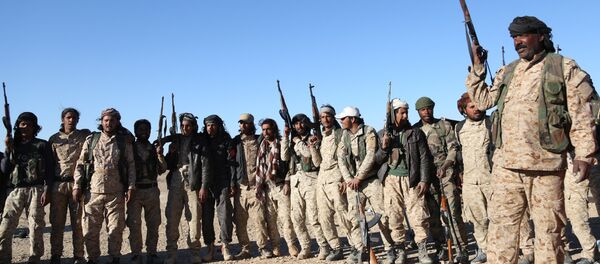 SULAYMANIYAH (Iraq) (Sputnik) — The Syrian city of Raqqa will become a part of the Federal Democratic System of Rojava and Northern Syria following its liberation from Daesh terrorists, a representative of the Syrian Kurdish Democratic Union Party (PYD) in Iraqi Kurdistan, Gharib Hassou, said Thursday.
Last week, the Kurdish-led Syrian Democratic Forces (SDF) alliance announced plans to liberate Raqqa from the terrorist group. On Tuesday, the SDF, with assistance from a US-led international coalition, launched an offensive to free the northern part of the Syrian province.
"Since the assault on Raqqa is carried out by the SDF, it makes sense that after its recapture, the city will become a part of the democratic federal system created by us in northern Syria," Hassou told RIA Novosti.
The Syrian government cannot do anything to oppose the city joining the Kurdish federal system, as "the Syrian army failed to do something with the terrorists in Raqqa," Hassou said.
He noted that the Syrian army was not taking part in the offensive to retake Raqqa.
Syrian Kurds announced the creation of a federal region in the country's north — the Federal Democratic System of Rojava and Northern Syria — at a conference in Hasakah province on March 17. The initiative was criticized by the Syrian government.
Since 2013, Raqqa has been held by the terrorist group Daesh, which is outlawed in the United States and Russia. It has served as the group's de facto capital and witnessed countless atrocities.