Radio Sputnik's Loud & Clear spoke with Ward Wilson, Senior Fellow and director of the Rethinking Nuclear Weapons Project at the British American Security Information Council, and Charles Pellegrino, author of the book To Hell and Back: The Last Train From Hiroshima, about the significance of Obama's visit and the lasting legacy of nuclear weapons.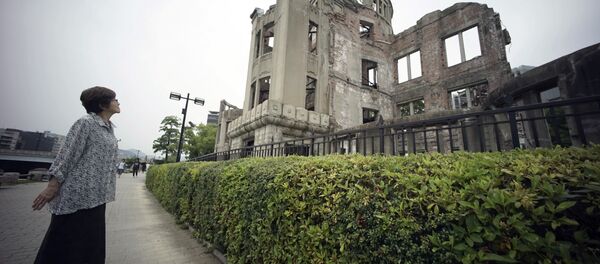 Wilson suggested that there have rightfully been questions about whether America should apologize for detonating an atomic bomb over a civilian area, killing some 140,000 people, but feels that it's more useful to consider the future of warfare.
"I think the important question is not whether the US should feel bad about what it did in World War II, or whether they're guilty. The important question is what are we going to do about nuclear weapons going forward," Wilson said. "And President Obama going to Hiroshima draws attention to the issue and makes it is a useful moment to reflect upon this."
Wilson believes that the mystique surrounding nuclear weapons and the narrative portraying the bombing as the decisive end to World War II is a misinterpretation, and that other mitigating factors in Japan's surrender often get overlooked.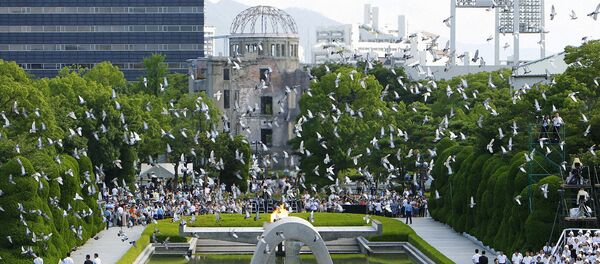 "What made nuclear weapons seem so different is that Japan surrendered so suddenly after these two cities were bombed, and people got the feeling that nuclear weapons were these amazing powerful weapons." Wilson said, "but historical research shows that the Japanese surrendered because the Soviets declared war the night before we bombed Nagasaki. And that's really why they surrendered, because a great power came into the war."
Host Brian Becker asked Pellegrino whether it was necessary for the US to bomb Japan, given that the nation seemed already poised to do so.
"Sixty cities had already been firebombed, including a large part of Tokyo, and in fact the bombing of Hiroshima and Nagasaki did not immediately end the war," Pellegrino responded.  "After August ninth, when we bombed Nagasaki, we dropped warnings that more would be coming… and it was August fourteenth that we sent in 3,000 planes and firebombed almost everything else."
Becker asked Wilson and Pellegrino about Obama's earlier campaign to end the development of nuclear weapons, which appears to have translated over two terms into a modernization of those same weapons.
"It's very frightening to see the trend, both in Russia and the United States, of going back to thinking in terms of battlefield nuclear weapons, low yield hydrogen bombs that are actually neutron bombs, a radiological weapon," Pellegrino said.
Wilson noted that America has spent about a trillion dollars on weaponry that is, in the final analysis, more risk than reward. "The problem with nuclear weapons," he asserts, "is you can't really make them useable because they always leave radiation wherever you use them, and that poison will persist for weeks, months, even hundreds of years." 

Wilson suggests that the first step toward ending the psychological dependency of nations on nuclear weapons is to place in proper context what made those weapons popular.
"I think that part of problems is we saw them supposedly win at Hiroshima and we fell in love with them." Wilson stated, "If nuclear weapons were a religion, Hiroshima would be the first miracle."