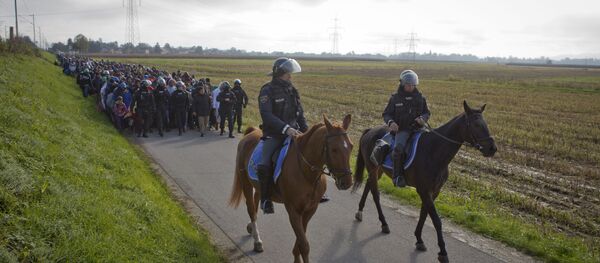 20 October 2015, 15:52 GMT
MOSCOW (Sputnik) — The United Kingdom opposes proposals to create an EU army and will use its veto power, should Europe ever consider this move, Foreign Secretary Philip Hammond said Friday.
British media suggested last Sunday that an EU Battlegroup exercise hosted by the United Kingdom could be a step towards an EU Army. The government denied the reports.
"A European Army is not remotely on the cards. We have a veto, we'll never join one, nor allow anything that undermines NATO," Hammon said in his Twitter feed.
European Commission President Jean-Claude Juncker said in March 2015 that the European Union should create its own unified army to respond to threats posed to both EU member states and neighboring countries.