Speaking to Iran's Press TV on Friday, Becker suggested that unfortunately, that the prospects for peace finally coming to the war-torn country are low.
Asked by his interviewer why the US has rejected cooperation with Russia in the war against the terrorists in Syria, Becker argued that it has to do with US grand strategy.
"They could certainly cooperate if they wanted to; they can do a lot more if they wanted to, but that's not really the priority. The United States government does not like the Islamic State or the Al-Nusra Front, but their priority is not in fighting them. Their priority still remains bringing about a new government in Syria – regime change. [This] has been the US objective now for five years."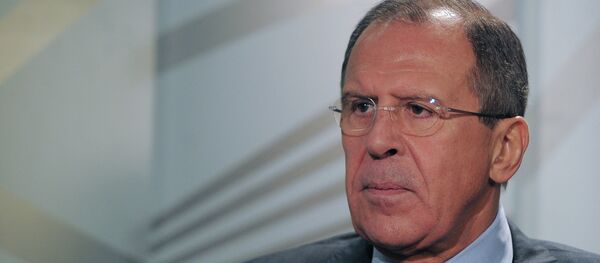 At the same time, Becker noted that "the United States government is in a very hostile mode at this point toward Russia. The taking of Montenegro, a tiny country of 600,000 people into NATO last week prompted comments by a high-ranking Russian officer, who said that they would take in the North Pole if it would contribute to encircling Russia. It's very clear that a top priority for the United States is moving in this militarily aggressive way [using] the NATO alliance against Russia."
Asked to comment on UN Syria Envoy Staffan de Mistura's remarks about the need for closer coordination and cooperation between Russia and the US, and whether the envoy was aware of the conflicting viewpoints of the two countries, Becker suggested that this was a case of "the wish taking precedent over reality."
"This is what he would hope for given what his task is… The reality is that we very often we see United Nations spokespersons or appointed heads of particular missions being extremely frustrated by the fact there isn't really a basis for common action by the US and Russia because of what I mentioned earlier – that US priorities are really something other than defeating these extreme-right wing terrorist groups in Syria."

Ultimately, Becker suggested that "unfortunately for the people of Syria, the prospects for a real agreement do not look bright. What's happened to Syria is one of the great tragedies of modern times, along with what's happened to Iraq, and what's happened to Yemen and what's happened to Libya, and all these places where Western intervention [essentially] has torn these countries apart."
"This is a truly, truly tragic situation that exists, but it doesn't have any impact on what Washington's foreign policy is. They pretend to be concerned about the refugees, about the suffering, but really they're trying to maintain, or to restore a position of dominance in the Middle East."