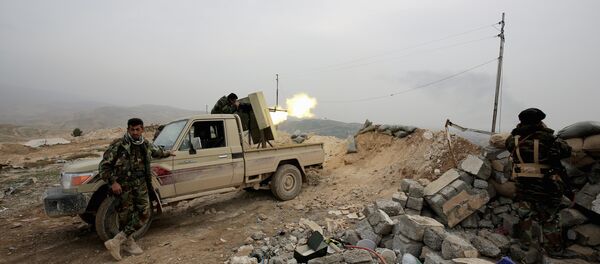 DAMASCUS (Sputnik) – Kurdish self-defense forces in Syria should join forces with the government army and Russia instead of relying on the United States, Syrian lawmaker of Kurdish descent Omar Ose told Sputnik on Sunday.
"I am not advocating a complete boycott of the United States, but one should not rely on them. This is a pragmatic country that cares about its own interests. It is indifferent to Kurds, Syrians or Arabs," Ose said.
The lawmaker gave credit to People's Protection Units (YPG) fighting off Daesh militants with US coalition backing, but stressed that only coordinated actions with the Syrian armed forces and Russia partners would eradicate terrorism.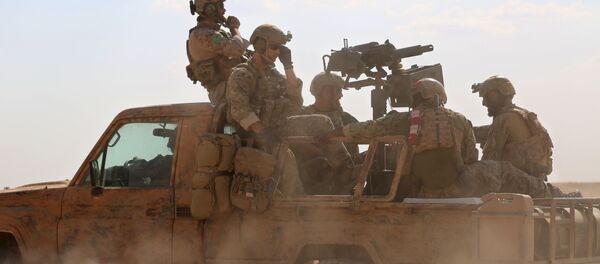 "Kurdish self-defense unit commanders would be better off crossing into the Syrian-Russian trench, the trench of resistance in the region, otherwise we as Kurds will pay a heavy price," Ose added.
Earlier this week, media outlets have distributed photos taken in Syria near Daesh-occupied city of Raqqa, which depicted at least one of the US special forces soldiers wearing a YPG patch.
Operation Inherent Resolve spokesman Col. Steve Warren commented on the decision, saying it was unauthorized and inappropriate. US special forces are advising Syrian Democratic Forces (SDF) alliance involved in the liberation of Daesh stronghold of Raqqa.