NEW DELHI (Sputnik) — On May 21, a US drone strike in Pakistan's Balochistan province near the Afghan border killed Mullah Akhtar Mansour. Despite the confirmation of US President Barack Obama and Taliban itself, there were doubts about the identity of the killed man.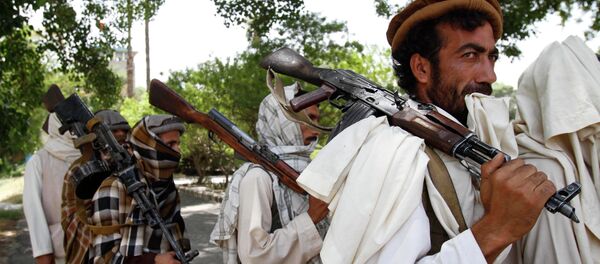 The SAMAA TV broadcaster reported Sunday, citing the statement of the Pakistani Interior Ministry that the DNA test confirmed the identity of the person.
According to the broadcaster, a DNA sample collected from the corpse of a the person killed in the drone strike coincided with the DNA of Mansour's close relative.
Mansour has been Taliban's top commander since the death confirmation of the group's longtime leader Mullah Mohammad Omar in July 2015.
Afghanistan is experiencing significant political, social and security-related instability, as radical extremist organizations, including the Taliban, continue to stage attacks against civilian and state targets.