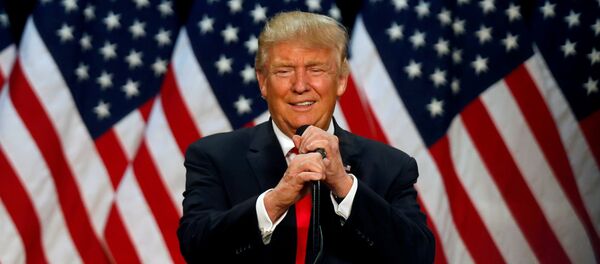 US presidential hopeful Donald Trump has acquired the number of delegates needed to clinch the Republican Party's nomination for the general election. However, although Mr. Trump has the required amount of delegates needed for the nomination, the latter is not yet secured.
According to Republican strategist Evan Siegfried, there are unlikely to be big surprises during the current presidential race. Although many conservative voters are disappointed with his candidacy, he still is likely to be the Republican presidential nominee.
"We really can't expect any surprises. Donald Trump is going to be the Republican nominee for President. However, what we can expect, is a possibility of a viable third party candidate with a much more conservative […] base. That would energize conservatives to get out and vote in a situation in which they would probably otherwise stay home," the expert told Radio Sputnik.
According to Siegfried, many people would prefer not to take part in the upcoming election as they like neither Donald Trump, nor Hillary Clinton, the frontrunner to win the US Democratic Party's presidential nomination.
"Many conservatives are so disappointed with the choice [they have to make]. They do not like Hillary Clinton, and they don't like Donald Trump. So they are going to stay home, and it's sort of picking between the lesser of two evils," he said.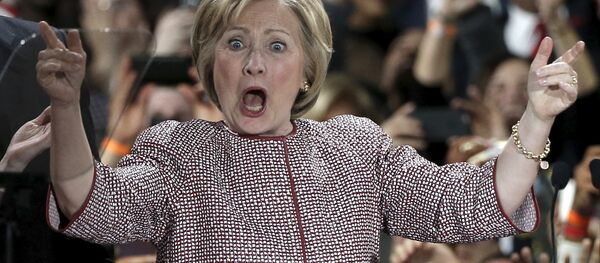 According to AP estimates revealed last week, Trump has secured one thousand two hundred and thirty-eight delegates. That's one more than needed for the GOP nomination. Speaking in North Dakota on Thursday, Trump thanked the delegates who supported him. But Siegmar is sure that Trump could become a big problem for the Republican Party in the future.
"He is turning off many segments of the population. It is becoming a real problem for Republicans: not just in this election, but in many elections to come," Siegfried said.
At the same time, conservative Republicans would not like it if control over the House of Representatives and the US Senate went to the Democratic Party.
"Now for conservatives the real problem becomes when we are trying to maintain the Republican majority in the House of Representatives and the US Senate. And if those conservatives stay home, the control of the Senate will most likely flip to the Democrats and control of the House will be very hard to keep as well. So that viable third party candidate gives conservatives a reason to come out and say 'I like this person' and 'I am going to go out and vote for them'" Siegfried argued.
If his nomination is confirmed, Donald Trump will face either former US Secretary of State Hillary Clinton or Vermont Senator Bernie Sanders, who are vying for the Democratic Party's nomination. However, Bernie Sanders is unlikely to become Democratic nominee for President because he won't be able to get the required number of delegates needed.