MOSCOW (Sputnik) — China National Petroleum Corporation (CNPC) is still interested in working at the Russian shelf and continues its talks with Russian oil corporations, CNPC Chairman Wang Yilin said Monday.
"Russian shelf is very rich in oil and gas resources; that is why it is very interesting for us to participate in shelf projects in Russia. [Russian oil corporations] Rosneft and Gazprom Neft sent proposals of cooperation to us… I want to confirm that our company is interested in working at Russian shelf and our negotiations with Rosneft and Gazprom Neft are going on," Wang told Rossiya-24 TV channel in an interview.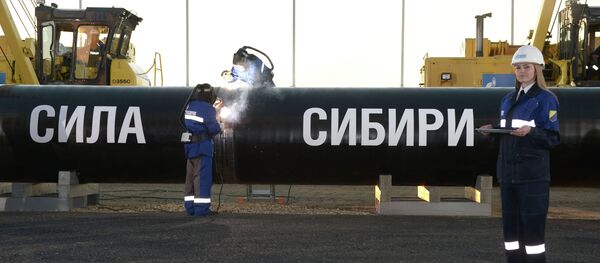 However, he mentioned two reasons why there is no breakthrough in this regard.
First of all, the proposed projects are at the earliest stage of implementation and need significant investment, which China regards risky taking into account current oil prices, Wang said.
Second of all, the partnership terms are limiting Chinese opportunities in managing the projects, the chairman said.