MOSCOW (Sputnik) — Construction works were commissioned by the Russian Defense Ministry and will start this year, according to the statement.
"The builders are to construct a checkpoint, a fire depot, electrical substations, local waste treatment facilities, engineering networks and video surveillance systems, develop on-site roads and equip a helicopter landing pad. Construction and installation works on the site should be completed by November, 2017," Spetsstroy said in a press statement.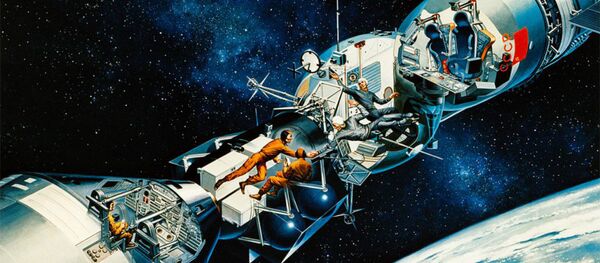 Russia has been increasing its space intelligence infrastructure. Earlier in May, a surveillance center was completed in the Siberian town of Yeniseysk. The center, under construction since 2013, is designed to act as a rocket attack warning system.
Russia's Main Space Intelligence Center, a component of the Aerospace Forces, is continuing to receive new radars, optical electronics and advanced means of technical surveillance, according to its chief. Its main objective is tracking foreign spacecraft and space systems.