The families of the British soldiers killed during the Iraq war plan to sue former Prime Minister Tony Blair if evidence from the long-awaited Chilcot Inquiry suggests that the equipment used during the war was inadequate.
The relatives of the service men and women, whose lives were lost during the Iraq War, are deciding whether to take legal action against the former Prime Minister. One family member, Roger Bacon, father of an army service man who was killed in a roadside bomb blast, said that if the report suggests that equipment provided during the war was substandard then they plan to take Blair to court.
The controversial Iraq War started in 2003 when the US and the UK invaded the country to stop its leader Saddam Hussein, as they believed he was harboring weapons of mass destruction.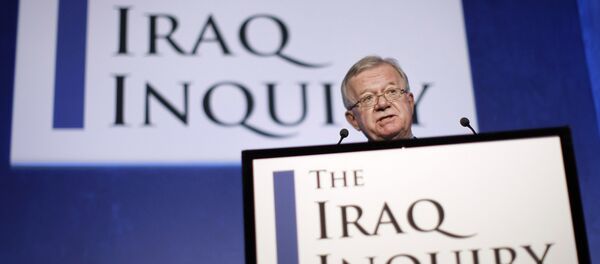 Saddam was eventually captured and then killed, however since the start of the war, until it finished in 2011, thousands of Iraqi people lost their lives. Many were displaced, soldiers were killed or suffered due to the violent fighting. It was, as some believe, the war that led to the rise of Daesh, also known as ISIL, who have also massacred many people.
Thousands of people took to the streets to protest against the war, many called it illegal. To this day, it remains a legacy of Tony Blair.
The Chilcot report was commissioned in 2009 and is being prepared by Sir John Chilcot. It aims to give further insight into the Iraq War and some believe it will reveal the government failings in the lead up to the conflict. The report will examine the justification for deploying British troops.
"Two million words in it and within those words there is going to be, we believe, a lot of criticism about what happened in Iraq and before. How we got into a situation where we went to war," Bacon said.
Many of the bereaved families, looking to sue Tony Blair, are members of the Iraq Families Action Group, which was established to seek justice for the 179 British service men and women killed in Iraq.
Roger Bacon believes that Blair committed an illegal act in taking the UK to Iraq, and also thinks the invasion focused on changing the regime and lacked planning, which ultimately led to grave consequences, that put the entire country in chaos, allowing radical groups such as Daesh to infiltrate parts of the country.