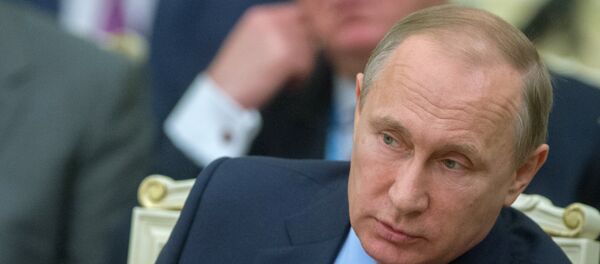 ASTANA (Sputnik) – Kazakhstan's capital of Astana is hosting the EEU Supreme Council meeting on Tuesday.
"We support the ideas of the Kazakh presidency to concentrate efforts on the future deepening of the Union's ties with other countries and integrational associations, primarily with the member states of the Shanghai Cooperation Organization and ASEAN," Putin said in a speech.
The EEU is an international organization for economic integration launched in 2015, with Armenia, Belarus, Kazakhstan, Kyrgyzstan and Russia as its member states.
The SCO is a political, economic and military alliance founded in 2001 by Russia, China, Kazakhstan, Kyrgyzstan, Tajikistan and Uzbekistan. Belarus, Mongolia, Iran, Afghanistan, India and Pakistan hold observer status in the organization.
ASEAN comprises Indonesia, Malaysia, the Philippines, Singapore, Thailand, Brunei, Cambodia, Laos, Myanmar and Vietnam.