MOSCOW (Sputnik) — Daesh besieged in Fallujah by the Iraqi army smuggles stolen jewelry to its stronghold in Mosul, the Fars News Agency reported Tuesday.
"The ISIL [Daesh] is awfully scared of the soon collapse of its rule in Fallujah. Recent advances of the Iraqi government forces in the region have caused the terrorist group's commanders to decide to move the huge amount of their treasure to the safer region of Mosul," sources were quoted as saying by Fars News Agency.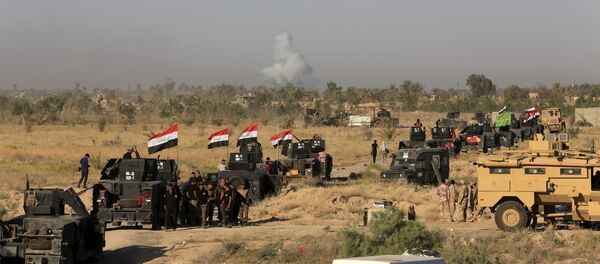 Fallujah, a Sunni-populated city in the Iraqi western Anbar province, has been captured by Daesh, a jihadist group outlawed in many countries worldwide including Russia, since 2014.
Earlier in May, the Iraqi military command deployed some 20,000 troops in offensive to regain full control over the Anbar province. The Iraqi forces and local militia have already liberated the Karma district located east of Fallujah.