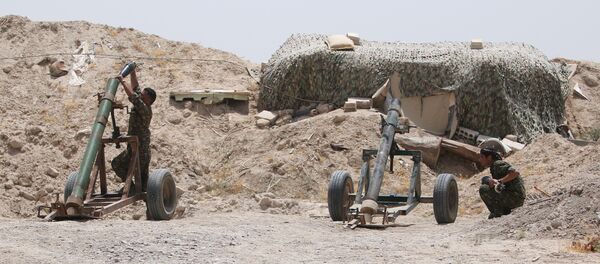 ERBIL (Sputnik) – The Kurds also said they had seized Daesh weapons: two grenade launchers and 12 AK-47 assault rifles.
"Our forces are continuing the offensive in the direction of the town of Tabqah with 12 small villages being liberated from Daesh militants. A large number of militants were killed, 15 bodies [Daesh terrorists] are in our hands," the YPG statement said.
At the same time there are no reports about any YPG casualties.
Last week the SDF announced it had launched an offensive with help from the US-led international coalition against Daesh to free the northern the city of Raqqa, "capital" of the terrorist group.