Though admitting that Warsaw has been receiving financial assistance from the EU, Korwin-Mikke, the founder of the libertarian conservative party KORWiN, said that Poland had lost more than it had gained.
"We could live like kings… Our economy was growing 8 percent […] before we entered the EU. Now we are down to 1 percent, sometimes 2. These losses are absolutely terrible," he complained, adding that "if we had maintained the previous growth rate would have been ahead of Germany."
Janusz Korwin-Mikke insisted that "Poland is dying under EU occupation" and therefore should leave it.
Moreover, he believes that the the entirety of Europe is dying, people will soon take to the streets and that Europe will plunge into a major crisis  before 2018.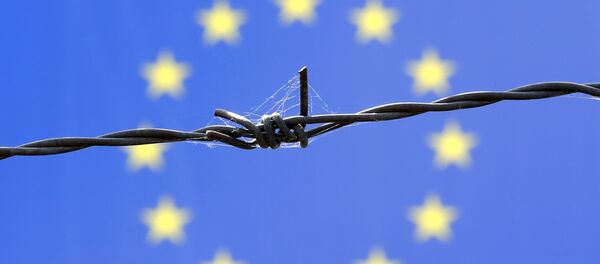 Speaking about the US presidential candidates, he said that Hillary Clinton's win would speed up the start of WW3 and that Donald Trump, though not exactly God's best gift to humanity either, would be a "lesser evil."
"Mrs. Clinton is supported by the Jews who hate Iran, and by companies, which build arms. Do you really think the Turks shot down the Russian plane without receiving prior assurances from Mrs. Clinton that they would get away with it?" Korwin-Mikke wondered.
He said that Ukraine, Syria or Taiwan could all serve as a pretext for WW3, but added that Poland would be better off with Trump in the White House because "Trump does not want to make war with Russia."