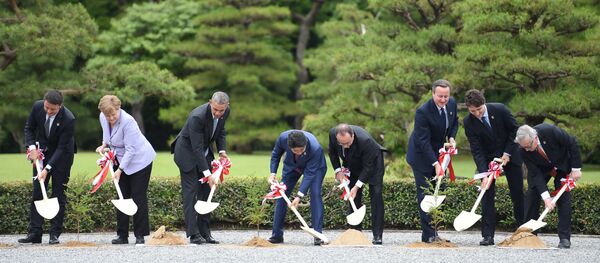 STUTTGART (Sputnik) — The minister said he expected the Russian economy to overcome downturn by the end of the second quarter and to resume growth in the third quarter.
"In 2015, the GDP dropped by 3.7 percent, in the first quarter of this year by 1.2 percent and in April by 0.7 percent. We have no final figures for May yet but estimates put the number at about 0.5 percent," Ulyukaev said at a meeting with German businesspeople.
On May 20, Ulyukaev said the Russian economy had been out of recession for some six months.