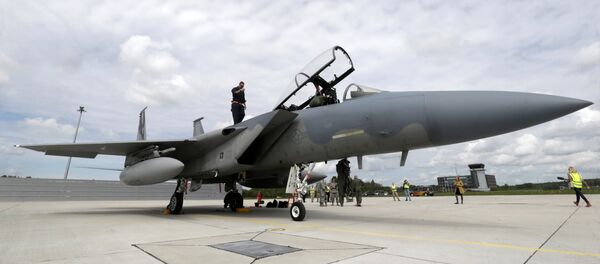 Officials and experts in the West might insist that the US and Soviet Union never made any agreement. But Joshua R. Itzkowitz Shifrinson, an international security fellow at Dartmouth College, has recently pointed to "
hundreds of memos, meeting minutes and transcripts
" stored in US archives that beg to differ.
On February 9, 1990, US State Secretary James Baker promised "iron-clad guarantees that NATO's jurisdiction or forces would not move eastward" in exchange for Soviet cooperation on Germany. Baker returned to the issue more than once in his talks with Soviet and German leaders.
West German leadership, including Chancellor Helmut Kohl and Foreign Minister Hans-Dietrich Genscher, apparently backed this idea. In late January, Genscher mentioned that "no expansion of NATO territory eastward" would take place, while Kohl made the same promise on February 10 in Moscow. 
True, the agreement was never formalized. "But from all the evidence, the quid pro quo was clear: Gorbachev acceded to Germany's western alignment and the US would limit NATO's expansion," the analyst insisted.
It took US leadership less than ten months to backtrack on their "iron-clad guarantees." In fact, the shift took place less than a month later.
"Indeed, by March 1990, State Department officials were advising Baker that NATO could help organize Eastern Europe in the US orbit; by October, US policymakers were contemplating whether and when (as a National Security Council memo put it) to 'signal to the new democracies of Eastern Europe NATO's readiness to contemplate their future membership,'" Joshua R. Itzkowitz Shifrinson narrated.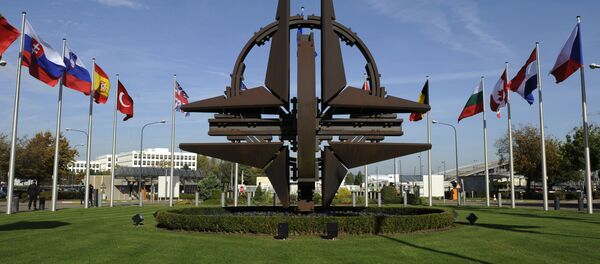 At the same time, Western and NATO officials were sending a clear signal that they wanted to cooperate with Russia, which would have necessarily included addressing Moscow's legitimate concerns.
"The Cold War belongs to history. Our Alliance is moving from confrontation to cooperation," the bloc's Secretary General Manfred Wörner said in his opening statement at NATO's 1990 London Summit. "We look at the Soviet Union and the countries of Central and Eastern Europe as potential partners and friends."
At the same event, French President François Mitterrand urged other NATO members "to take into account the interests of all European countries, including those which are still members of the Warsaw Pact and (…) — I have no hesitation in saying this — of the Soviet Union."

It all changed with NATO's fourth enlargement. On March 12, 1999, the Czech Republic, Hungary and Poland joined the alliance. From then on, the North Atlantic Alliance continued to move closer to Russia's border, dismissing any concerns Moscow has had as irrelevant.
In late April, Russian Foreign Minister Sergei Lavrov called NATO's strategy "a policy of boundless expansion of the Alliance to the East." The bloc's leaders have to understand, he added, that if NATO's "military infrastructure approaches Russian borders, Russia will have to respond reciprocally with adequate military and technical measures."
Yet the alliance maintains that is doing nothing wrong.
On Monday, NATO Deputy Secretary General Alexander Vershbow accused Moscow of "challenging the very foundation of European security," called for an "enhanced forward presence" on the bloc's eastern flank and claimed that this "presence will be defensive, proportionate and in line with our international commitments, including the NATO-Russia Founding Act."
​Needless to say, Russian officials and experts disagree with this stance.
"NATO wants to cooperate and does not seek to provoke [Russia], said the US, after sending 6,000 alliance troops to Estonia to take part in the drills close to Russia's border," head of the Russian State Duma Foreign Affairs Committee Alexei Pushkov noted ironically in a recent tweet.
НАТО хочет сотрудничать и не стремится к провокациям, заявили США, отправив 6 тыс.военных альянса в Эстонию на маневры на границе с Россией

— Алексей Пушков (@Alexey_Pushkov) 4 мая 2016 г.