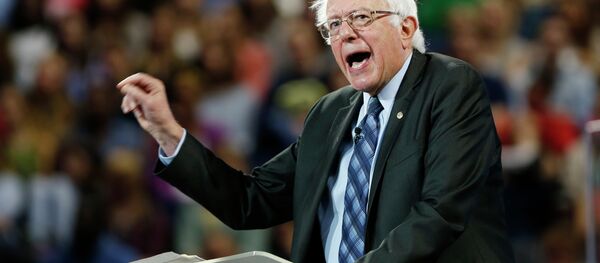 18 September 2015, 20:09 GMT
Speaking at recent campaign stops ahead of the crucial June 7 primary in the nation's most populated state, Sanders poked fun at Trump's statements, and then compared the water crisis in California to that of Flint, Michigan.
"I'll tell you something I did not know before I came here," Sanders told a large crowd at a rally on Sunday in San Joaquin Valley.
"I was in Flint, Michigan a few months ago and as all of you know, the children in Flint, Michigan, were poisoned by the lead in the water they drank. And in Flint, Michigan, people cannot turn on their taps and use the water in their homes. Now, I thought that was Flint, Michigan. I did not know that there were thousands of homes right around here [in the same situation]. That is unbelievable… that people have got to go out and buy bottled water… is that the case?"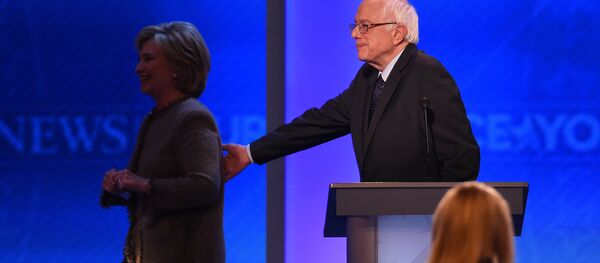 San Joaquin Valley water is contaminated by nitrates from agriculture, which has been linked to serious birth defects. 
At a stop in Visalia, California, Sanders jabbed at Trump's claims that the latter knows more than scientists.
"You see, we don't fully appreciate the genius of Donald Trump, who knows more than all the people of California, knows more than all the scientists," Sanders joked. "[Trump] knows there is no drought. Not to mention, and I love this one, that Trump has concluded that climate change itself is a hoax."
Trump has blamed the water crisis in California, which led to a state of emergency in January 2014, on poor environmental policies, despite the fact that the state has experienced its driest four years in recorded history.