WASHINGTON (Sputnik) — In the release, Judicial Watch noted Mills was instructed by her attorney not to answer several questions. Many of those questions were objected to by Mills' lawyer as not being within the scope of Judge Sullivan's order as to what topics were or were not allowed to be discussed.
"Mills was deposed last week [Friday] as part of the discovery granted to Judicial Watch by US District Court Judge Emmet G. Sullivan in response to its Freedom of Information Act (FOIA) lawsuit involving former Secretary of State Hillary Clinton's unsecured, non-government e-mail system," the release stated.
Judicial Watch will depose six other former Clinton aides and State Department officials in the next four week. On Friday, June 3, Stephen Mull, former executive secretary to Clinton, will be questioned under oath.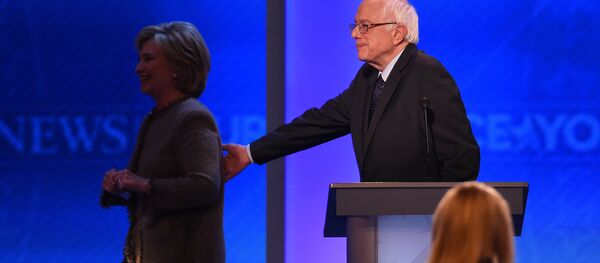 All of the depositions are in connection to Clinton's use of a private email server and email address for official business while she served as secretary of state between 2009 and 2013.
Clinton has defended her use of a personal server and email address by claiming none of the information transmitted was labeled classified at the time.
However, an investigation into the matter has found that Clinton shared well over 100 emails about highly classified US government programs and other sensitive information via her unsecured communications contrary to established rules.