"The Su-34 struck an oil refinery, situated on territory controlled by Daesh near the village of Ras al-Ain, in al-Hasakah province," reads a bulletin posted to the website of the Russian Ministry of Defense.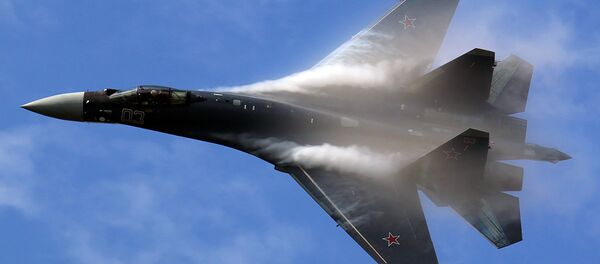 5 February 2016, 20:01 GMT
The strikes caused a large fire to break out in the factory.
On Tuesday, Russian Su-34s destroyed a series of oil production facilities near Raqqa, the terrorist groups self-proclaimed capital and an alleged waypoint for illegal oil making its way into Turkey.
On March 14, Russian President Vladimir Putin announced that the Russian Aerospace Forces unit had fulfilled its mission in Syria and that its withdrawal would begin the following day. Moscow does, however, maintain a military presence in Syria, as a deadline for a complete pullout has not yet been announced.