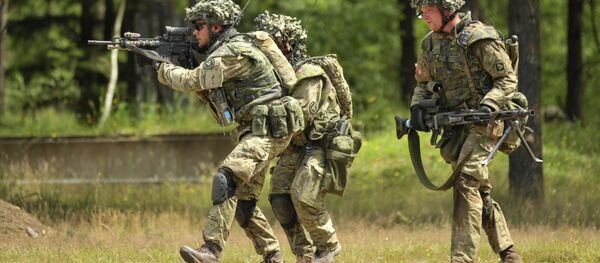 Rasmussen was NATO's Secretary General just when the war in Ukraine broke out and when the
Crimean
peninsula reunited with Russia in March 2014. Therefore, it was Rasmussen who scolded Moscow most violently in a burst of anti-Russian rhetoric, typical of NATO's campaign of condemnation.
Rasmussem's profile as a stalwart antagonist of Moscow is part of the explanation why he was offered the job in Ukraine, said Ukrainian political analyst Volodymyr Fesenko of the Kiev-based think-tank Penta.
"This is an important signal, because he is a prominent figure. It shows that Ukraine is not alone in its conflict with Russia," Fesenko told the Danish newspaper Berlingske.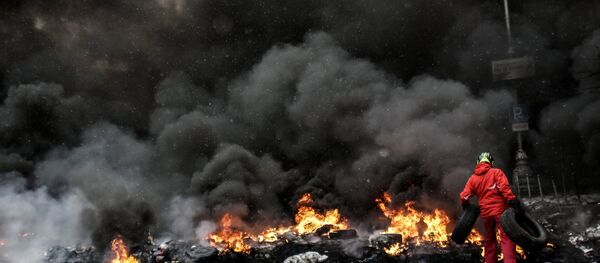 In recent months Ukrainian President Petro Poroshenko's greatest fear has been that Europe and the United States have completely forgotten the bloody conflict in eastern Ukraine.
"Poroshenko needs this kind of prominent Western figure to provide a more active interaction with international organizations and with the Western audience," Fesenko said.
According to Fesenko, Rasmussen will therefore be primarily tasked with advertising Poroshenko's case in European capitals and across the Atlantic.
However, the somewhat strained relationship with the Kremlin only poses the slightest problem for Anders Fogh Rasmussen in Ukraine.
Anders Fogh Rasmussen is not the only former top politician who now advises Petro Poroshenko, as Sweden's former Foreign Minister Carl Bildt, Australia's former Prime Minister Tony Abbott and Lithuania's former Prime Minister Andrius Kubilius all form a cozy gang of has-beens sitting in a Reform Council under the president.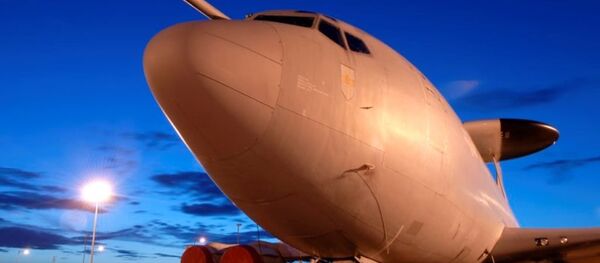 Georgia's exile ex-president Mikheil Saakashvili was also a member of the Reform Council until appointed governor of the important Black Sea port city of Odessa.
The list of foreigners continues in the Ukrainian government. Until recently, Economy, Finance and Healthcare minister portfolios were taken by a Lithuanian, American and Georgian national respectively.
Rasmussen's appointment is far from the first time that Poroshenko has sought political services from abroad. After taking office in 2014, Poroshenko invited a number of Western economists and reformists with rewarding sinecure jobs to supposedly demonstrate his willingness to do away with corruption and nepotism. In February, the country's respected Economy Minister Aivaras Abromavicius from Lithuania resigned in protest against the half-hearted fight against corruption. He also accused Poroshenko of consorting with high-level criminals at the top of his own political party.
"All these conspicuous foreigners should be careful that they not be abused as an eye catcher to conceal the ruthless political games. I would advise Rasmussen to keep his eyes fixed on one single topic: corruption," Ukrainian MP Serhiy Leshchenko told Berlingske.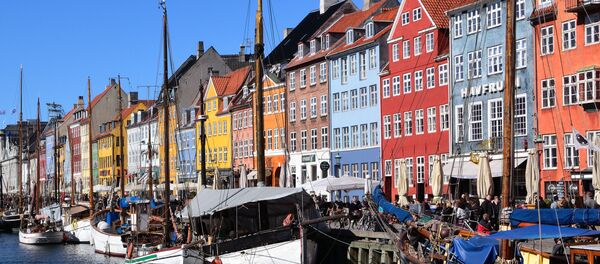 It is therefore rather doubtful whether any foreign adviser can challenge Ukraine's political establishment dominated as it is by oligarchs.
"If Rasmussen gets the feeling that he is only a waxwork without any actual influence, I do not think he will stay there for long," says Claus Mathiesen, lecturer at the Defense Academy, told Berlingske.
All in all, counselling former Soviet states may be a lucrative business for retired politicians. Former British Prime Minister Tony Blair has earned millions of dollars since he was hired as an adviser to oil-rich Kazakhstan's president Nursultan Nazarbayev in 2009.