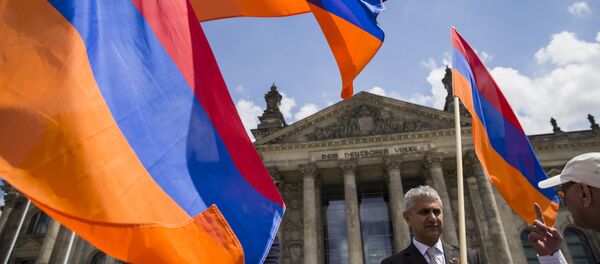 MOSCOW (Sputnik) — The decision of the German parliament to recognize the 1915-1916 massacre of Armenians by the Ottoman Empire as genocide was logical in light of many other European parliaments voting for similar resolutions, Anne Brasseur, a former president of the Parliamentary Assembly of the Council of Europe (PACE), told Sputnik on Thursday.
"Other parliaments have taken the same decision – the European Parliament, French Assemblée Nationale, the Luxembourg parliament, so it was a matter of time that the Germans would take a decision on what happened 100 years ago," Brasseur said.
Past should not be the reason for hatred between the peoples of Armenia and Turkey, they should instead learn from it, according to Anne Brasseur.
She also warned against using the 1915 events for domestic political purposes by either Turkey, or Armenia.
Brasseur said that the decision of the German parliament had nothing to do with the ongoing talks between Turkey and the European Union, in which Ankara seeks to join the 28-nation bloc in exchange for taking back undocumented migrants from Europe.
"Now we should separate the issues and not take the refugees as hostages for decisions in one or the other country," she said, stressing that "we must recognize that Turkey has done a lot, and not only recently, but for years, to welcome the refugees and I think we failed to anticipate and to help Turkey, Lebanon and Jordan much earlier – we just reacted when the problems came up in our countries."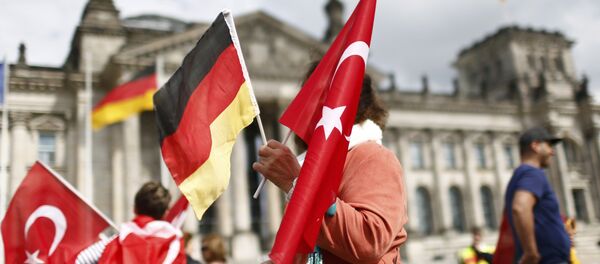 She called on both countries to find ways to get over the past in order to build future, and for that reconciliation was paramount.
"One can never give up hope," she said about the possibility of reconciliation between Turkey and Armenia.
"But every country has to understand that the country and the citizens of today are not responsible for what their predecessors did decades, or even 100 years ago, they have to recognize what they did and then say that will not happen. It is important to know the past in order to build the future," Brasseur said.
The German parliament's resolution, proposed by lawmakers from the ruling coalition of Conservatives and Socialists together with the Green party, was voted through the Bundestag after an hour-long debate, with one lawmaker opposing the resolution and two abstaining.