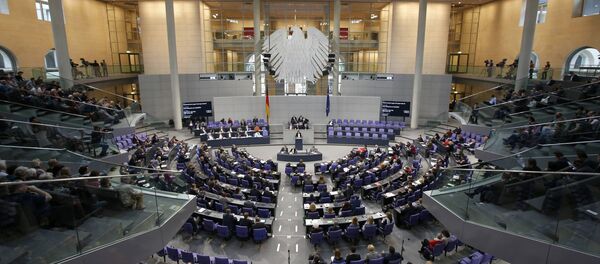 ANKARA (Sputnik)
–
Earlier in the day, Germany joined the ranks of European countries recognizing the 1915-1916 mass killings of Armenians by the Ottoman Empire as genocide. Before the vote, Ankara said its relations with Germany would deteriorate in case the resolution was passed.
"The issue should be addressed not by politicians or parliamentarians, but by scholars and historians. For Turkey, the decision has no legal force. It is not in the spirit of our friendly relations. The adoption of distorted and unfounded allegations about 'genocide' is accepted as a historic mistake [by Turkey]," Kurtulmus said on Twitter.
The Armenian genocide was a series of mass killings ordered by the Ottoman government during and after World War I. Turkey refuses to recognize the massacre as genocide, claiming that Turkish nationals were also victimized. A number of states all around the world, including Russia and major Western powers, have recognized and condemned the crime of genocide against the Armenians.
Germany was one of the allies of the Ottoman Empire during the World War I, as well as trade and economic partner. Germany helped modernize the empire's army and its communications network, and invested in the construction of important civilian and military objects.