MOSCOW (Sputnik) – The Russian Defense Ministry will reconstruct 19 polygons in 2016, some of which will be used for the 2016 International Army Games competition, the head of the lead training center for the Russian Armed Forces said Friday.
"We are not creating polygons for the competition, but we are using this opportunity of the competition taking place to put in order and reconstruct these polygons. If last year 11 polygons were reconstructed and now meet modern requirements, then this year 19 polygons will be added to these," Lt. Gen. Ivan Buvaltsev said on the Rossiya 24 television channel.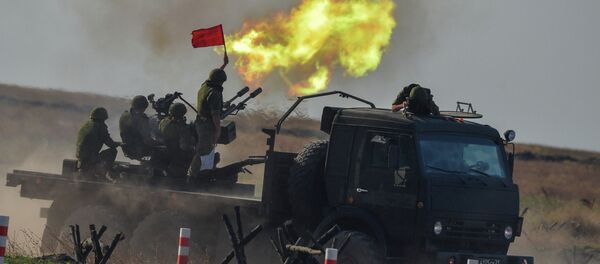 The
2016 International Army Games
are expected to be run from August 1 until August 15. As many as 23 competitions will take place in polygons of Russia and Kazakhstan, as well as in the Caspian and Black seas. According to the Russian Defense Ministry, 47 countries will be invited to the event.
The first International Army Games competition, was held in August 2015, and attracted more than 2,000 participants from 17 countries. Some 11 different locations across Russia hosted elements of the contest.