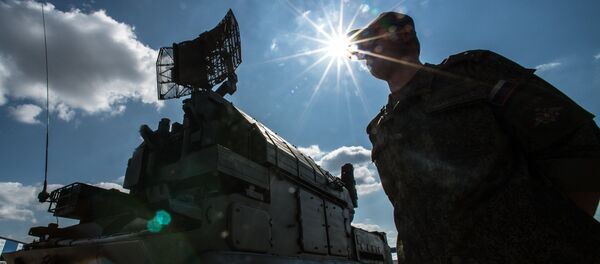 MOSCOW (Sputnik) — Russia's military infrastructure located on the Kuril Islands in the Pacific Ocean will be equipped with an advanced Strelets-Chasovoy security system, the Russian Federal Agency for Special Construction (Spetsstroy) said Friday in a press release.
"The central design group of Spetsstroy of Russia use new technologies, during the design process of the facilities located at the Kuril Islands. Particularly, the newest security system, Strelets-Chasovoy, aimed at provision of servicemen's safety is introduced," the press release said.
The press release added, that guards of the military infrastructure would be equipped with special devices that would inform their commander about any emergency situations within 45 seconds.
At the moment, Russia is implementing a construction of several military facilities at the Kuril Islands. According to the Spetsstroy, Russia is expected to build a total of 163 buildings and 94 constructions at the Kurils.