"The Carrier Strike Group transited the Suez Canal, June 2nd and flew multiple combat sorties today in an effort to degrade ISIL [Islamic State] resources and leadership," the European Command stated.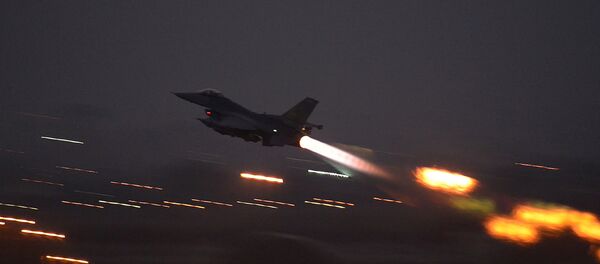 The jets departed from the USS Harry S Truman. The US aircraft carrier targeted areas in the Middle East from the Mediterranean first time since the Iraq War in 2003.
The US-led coalition of over 60 nations has been conducting airstrikes in Syria and Iraq against Daesh since summer 2014. The terrorist group is outlawed in many countries around the world, including the United States and Russia.