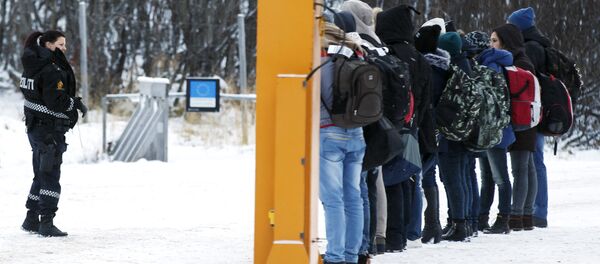 MOSCOW (Sputnik) — Finland remains one of the most popular destinations for the Russian tourists,
Russian Foreign Ministry spokeswoman Maria Zakharova
told Sputnik in an interview.
"Although due to various factors, including the objective economic ones, the number of border crossings has reduced — from 13 million in 2013 to 11.4 million in 2014 and to 9.2 million in 2015 — the Russian tourists continue to retain their leading position among guests of Finland, while Finland remains one of the key destinations of the Russian foreign tourism," Zakharova said.
According to the spokeswoman, Finnish tourists were the fifth largest tourist group to visit Russia in 2015 globally and the second largest group among the EU tourists to Russia.
Her statement comes ahead of Finnish Foreign Minister Timo Soini's visit to Russia, due to take place on June 6.