The first batch of volunteers will be recruited in September, German news resource Spiegel Online has reported.
The state will pay each volunteer 500 zlotys (about €125 a month), and they will undergo regular weekend training. The volunteers will be commanded by professional soldiers.
"The territorial defense force is our response to the threat associated with hybrid warfare," Grzegorz Kwasniak, the Defense Ministry official responsible for creating the new group, said at a press conference on Thursday. 

According to Spiegel, a large proportion of the volunteer corps will be concentrated around Warsaw, and in the east, near Russia; units will also be located near the German border.
Specifically, each of Poland's 16 voivodeships (regions) will receive a brigade of new troops, with the eastern voivodeship of Mazowieckie receiving two brigades. 
"A special focus" will be paid to the easternmost voivodeships of Podlaskie, Lubelskie and Podkarpackie, Spiegel explained, since these are considered "particularly vulnerable to Russian pressure." 
The decision on the new force's command structure and senior leadership was made in April, Spiegel noted, citing the Polish Press Agency. 
Today, the German resource noted, Poland has about 12,000 paramilitary troops. Beginning next week and into mid-July, these forces will be involved in NATO's Anaconda military drills. The large scale drills will include 31,000 troops, replete with tanks, aircraft, artillery and missile defense units. Foreign policy analysts have warned that Moscow might view the drills as a prelude to a Western invasion of Russian territory.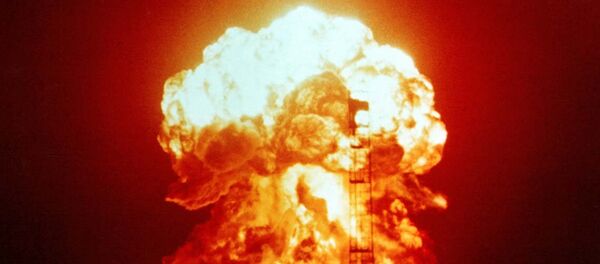 Poland, which had earlier pushed for the deployment of permanent US and NATO bases on its territory, has come to terms with the idea of rotating NATO battalions being stationed on its territory and in the Baltic states ahead of the NATO summit in Warsaw next month.
Earlier this week, Polish Defense Minister Antoni Macierewicz suggested that one rotating battalion of NATO troops deployed on Polish territory would be sufficient to halt any Russian invasion plans, clarifying that these troops could hold down the Russians long enough for reinforcements to arrive if it ever came to war. The minister did not make clear why Russia would decide to attack Poland, a NATO member, which would effectively mark the outbreak of World War III.
Commenting on the national guard-like initiative in Spiegel Online's comments section, German readers had their doubts about its logic. One reader pointedly asked: "Can someone explain to me how one should understand the idea that Russia is 'putting pressure' on Poland's eastern provinces? The article says nothing about this. Perhaps our colleagues have in mind the small border traffic with [the Russian exclave of] Kaliningrad, which is very beneficial to the Poles economically?"
Another reader suggested that "from the military point of view, this is meaningless. From the political point of view, it's irresponsible." Another noted that the measure will only serve to fuel a military buildup: "Later, when the Russians take the necessary countermeasures, the Poles will be surprised and will again feel threatened."
Finally, one user asked whether "they are all clear-headed over there in Warsaw or what? What's with this nasty baiting? This is open imperialism. They are working at the behest of the Americans, who want to destabilize Europe and save their own skins.