The USS Porter, a guided-missile destroyer, will enter the Black Sea on Monday for bilateral exercises with partner navies, the US Naval Forces press office said Saturday. The office also stated that the ship's operations are aimed at enhancing maritime security, readiness, and naval capability.
"Permanent deployment of US destroyers in the European theater of war is already a provocation," Murakhovsky said during the broadcast, noting that there are four other such vessels permanently deployed in a naval base in Spain.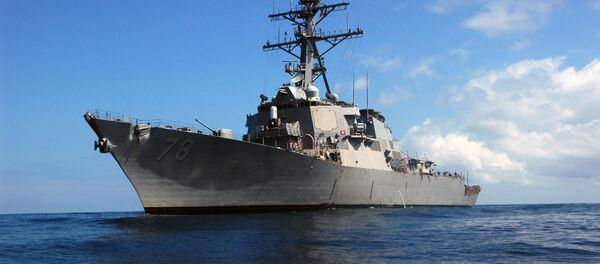 The analyst believes that such actions by the US, including the deployment of Porter, should be regarded as part of preparations for combat employment of the country's military forces.
The USS Porter will support Operation Atlantic Resolve, which covers all US Department of Defense action in Eastern Europe. The ship is also expected to make port calls on the way.
The Burke-class warship has been forward-deployed to the Spanish naval base Rota and is part of the US 6th Fleet, headquartered in Naples, Italy.