Lieberman's image as a politician with close ties to Russia has been repeatedly invoked in the media recently. Foreign Policy, for instance, emphasized that he "really likes Vladimir Putin." The magazine pointed to the fact that Israel's foreign ministry, led by Lieberman, refused to condemn Crimea's reunification with Russia.
In an interview with Radio Sputnik, Professor Efraim Inbar, who heads the Begin-Sadat Center for Strategic Studies at Bar-Ilan University, described Lieberman as a "friend of Russia," who was "very influential in improving the relations" between the two countries.
Analyst Elena Suponina of the Russian Institute for Strategic Studies believes that the Netanyahu cabinet's reshuffle is indeed a good sign for Russia's relations with Israel.
"Russia will without a doubt benefit from Lieberman becoming the defence minister," she told Gazeta.ru. "He has good relations with Vladimir Putin. However, Lieberman's appointment sends a very negative signal to the Middle Eastern peace process. The politician's stance on the issue is a lot tougher than that of Benjamin Netanyahu."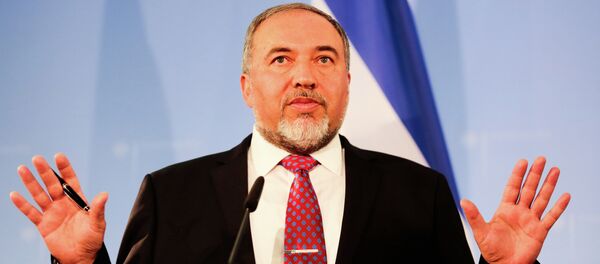 Some in the West are worried that Lieberman would push for strengthening ties with Moscow, alienating Washington. If true, this will come at a time when Israel's relations with its key ally have become increasingly strained. US President Barack Obama and Prime Minister
Benjamin Netanyahu
have often resembled a couple tittering on the brink of a divorce in recent months.
"Concern is growing that [Lieberman] will damage relations with Washington while strengthening ties with Moscow," Gregg Carlstrom wrote for the Times. He "could find himself shunned in the US because of his close ties with Russia at a time of heightened military tensions."
© Sputnik / Maksim Blinov
 / Go to the mediabank
Russian Foreign Minister Sergei Lavrov meets with Avigdor Lieberman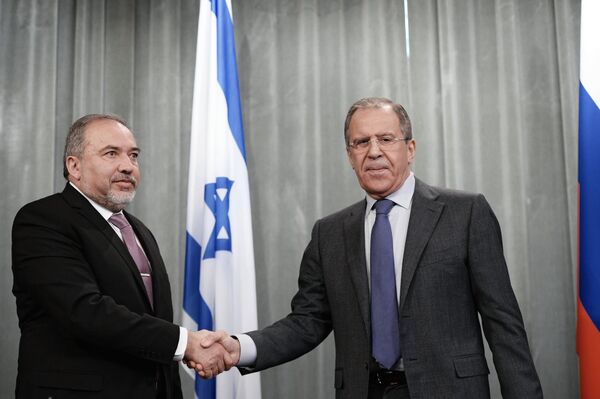 Russian Foreign Minister Sergei Lavrov meets with Avigdor Lieberman
© Sputnik / Maksim Blinov
/
Some analysts maintain that Lieberman's image and his policies will not be related and Israel's ties with the US will remain unaffected.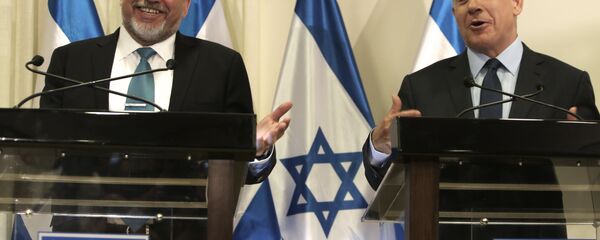 Israel's new defense minister "is a pragmatic politician, wrapped in a far-right packaging," Dr. Zeev Hanin of the Bar-Ilan University told Gazeta.ru. "Foreign politicians, who worked with Lieberman when he headed the Foreign Ministry, always found areas of common interest with him."
Moreover, following the 2015 parliamentary elections, the Obama administration supposedly viewed Lieberman as the only politician they could talk to, the analyst added.
"As Israel's defense minister, Lieberman will have to hold negotiations with US military officials," Hanin explained. "He could well find common ground with them."