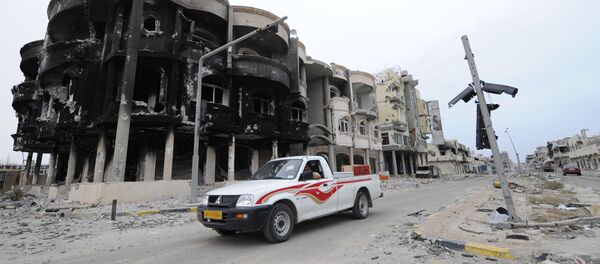 TUNIS (Sputnik) — Kobler warned on Saturday those fighting for control of Benghazi in northern Libya they will be prosecuted for war crimes if attacks on civilians and medical facilities continue.
"I wish to express my deep concern about repeated violations of international humanitarian law, some of which may amount to war crimes, which are recurring in Benghazi," Kobler wrote in an open letter published by the UN Support Mission in Libya.
The UN official said that International Criminal Court's Prosecutor Fatou Bensouda was planning to expand investigations in Libya.
Shelling on residential quarters in Libya's second largest city intensified in the past few weeks. In May, a demonstration came under mortar attack that killed six, including a 12-year-old, and injured over 30. Shells also damaged an intensive care unit on May 27.