Hollande is facing the toughest test of his political career as he attempts to get the French economy moving by relaxing the strictly codified French labor laws — known as the Code du travail. The labor reforms were largely directed at making companies take on more workers on permanent contracts, rather than temporary ones, to bring down the unemployment rate from over ten percent.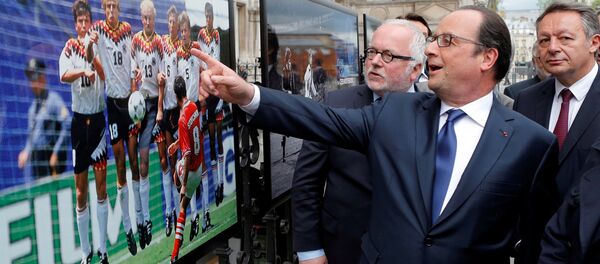 The proposals would give employers more scope to lay-off workers and cut costs whilst allowing some employees to work far longer than the current — and much cherished — maximum 35-hour week.
Other reforms include a cap on severance pay for workers dismissed by a company. The current uncertain cost of laying-off workers mean that companies are risk-averse to doing so, leaving them less flexible and — in some cases — less productive. Opponents say the reforms would undermine workers' rights on pay, overtime and breaks.
The reforms were narrowly agreed in France's lower house of parliament but were set to be thrown out by its upper house which is dominated by the Republicans. However, Hollande's government invoked the little-used Article 49.3 of the constitution to bypass parliament and enact the reforms, sparking two weeks of strikes that have seen the French transport system brought to its knees and oil refineries blockaded, causing fuel shortages across the nation.
​Strikes and Negotiations
The strikes and mass protests are set to disrupt the 2016 UEFA European Football Championship, which France is hosting, with its opening game kicking off on Friday (June 10). Hollande told French radio stations France Inter:
"No one would comprehend it if trains and planes — I'm thinking of the Air France pilots' dispute — were to prevent fans traveling around easily."
The giant French union CGT has begun a series of open-ended strikes that have disrupted the French railway system as well as ports. The ongoing dispute within Air France over restructuring has also led to a series of walkouts.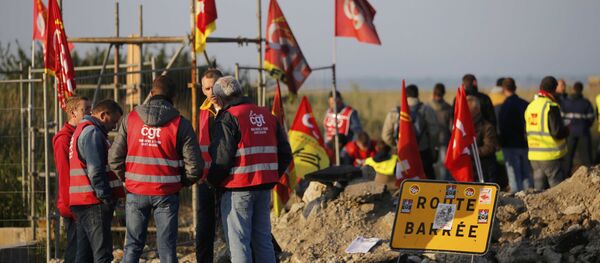 The French have a long history of strike action and blockades. Workers won the right to strike in 1864 and the culture of striking runs deep in French blood. In most other countries, strike action normally follows failed negotiations. However, in France, it is the other way round: walkouts normally precede negotiations.
Hollande is now playing with fire, having only five days to go before the prestigious Euro 2016, the focus of the world will be on the French. He fears the eyes of the world looking at a country crippled by transport disruption and mass protests.
For the CGT and other unions, the battle could go down to the wire, hoping for Hollande to capitulate and open negotiations ahead of the first whistle in the opening game at the Stade de France on June 10, when France plays Romania.