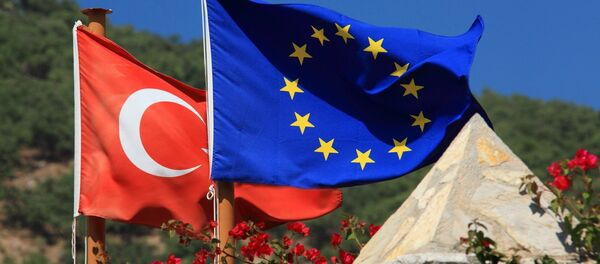 During a recent closed-door meeting with MPs, Interior Minister Thomas de Maizière complained about a huge spike in the number of burglaries carried out by migrants as eastern bloc crime gangs are apparently using the migrant crisis to send thieves into Europe.
Criminal gangs from Georgia are of special concern to German law enforcement and politicians who note that organized crime has become a very serious problem in the former Soviet republic.
As a result, Germany, backed by France, has proposed to the European Commission a special amendment that would contain some form of safeguard enabling EU countries to reinstate visas for some of their fellow members.
The German opposition has forced the EU justice and interior ministers to back plans to make it easier and faster to suspend visa-free travel with any third country amid deepening public concerns about the scale of immigration into the 28-nation bloc.
"Even though the European Commission would prefer to see visa requirements for Georgia, Ukraine, Kosovo and Turkey being lifted now, the German government insists on a step-by-step approach," Die Welt wrote, explaining this by Berlin's concern for the wellbeing of its citizens.
"Unless all existing problems within the Eurozone have been solved, the migrant crisis put under control and Europe and Russia have found a way to reach agreement, I insist that we stop taking in new members, expanding the EU, enlarging NATO and granting visa-free travel to the abovementioned countries," Peer Steinbrück, a former Finance Minister and currently a member of the Foreign Affairs Committee  in the Bundestag, said.