The Syrian Army backed by allied militia forces for the first time in two years entered the province of Raqqa. As the regional capital, the city of Raqqa is considered the de-facto capital of Daesh.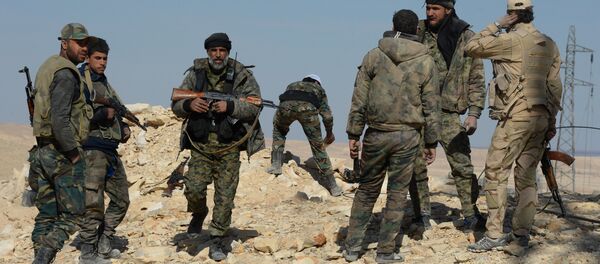 The Syrian Democratic Forces (SDF) mainly composing Kurdish militia fighters are carrying out an operation to liberate Tabaqah, Manbij and Raqqa. At the same time, from the south the Syrian Army is advancing on Raqqa.
Manbij is located between Raqqa and the Turkish-Syrian border. Arms supplies to the Daesh capital reportedly come via Manbij.
Local residents told RT about the rules the terrorists have imposed in Manjib.
SDF fighters rescued thousands of refugees from the Daesh-seized surroundings of Manbij and Mascana. They are hiding in the village of Tal-Arsh.
"We were rescued by the Syrian Democratic Forces. I hope we will never meet terrorists again. They did not let us leave the town, they killed people. Smoking was prohibited. The terrorists forced us to grow beards," a refugee said.
Among the refugees in Tal-Arsh are women, children and the elderly. Their goal is to save their lives from the terrorists.
Syrian Army liberates Abu al-Ala village from Daesh militants
"Civilians are suffering from Daesh's atrocities. Look what's happening out there! Daesh is to blame for this! Its ideology has nothing to do with Islam. People are suffering. They left their homes and have to live without water. The terrorists did this. But we'll liberate Syria from them," a fighter from the Manbij military committee said.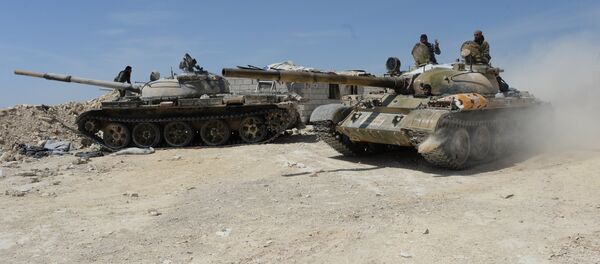 Within a few days, the Syrian Democratic Forces backed by a US-led coalition's airstrikes liberated a number of villages near Manbij.
"Our goal is to liberate Manbij from Islamists. Now we're pursuing the rest of the enemy near the village of Mubalgam. Then we'll continue our offensive on Manbij," a militia fighter said.
Manbij is a strategic town where Daesh militants come to from Turkey. The restoration of control over the town would also facilitate the liberation of Aleppo Province.
Units of the Manbij military committee are deployed to the east from the town. They are assisted by the SDF. The territory to the east of Manbij is expected to be liberated from terrorists in the near future.