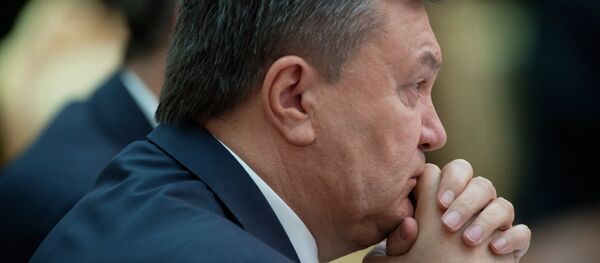 MOSCOW (Sputnik) — In February 2014, violent clashes with law enforcement broke out in Kiev, spreading across the country and leading to a government coup. The protest forced
Yanukovych
, the Ukrainian president at the time, to flee the country.
"In line with Article 3 of the 1957 European Convention on Extradition, the request by the Ukrainian Prosecutor's Office to temporarily arrest Viktor Yanukovych has been rejected. The Ukrainian side has been informed of the decision," spokesman Alexander Kurennoy told reporters in Moscow.
Yanukovych said earlier that he plans to return to Ukraine and necessary legal preparations will be made soon.