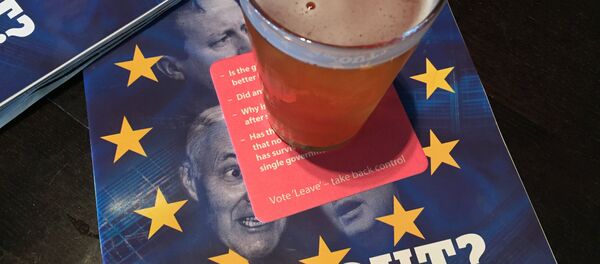 BRUSSELS (Sputnik) — Stoltenberg served as prime minister of Norway in two mandates, from 2000 to 2001 and again from 2005 to 2013. During his political career, he has always supported the Norwegian membership of the European Union.
"I have a personal relationship to the European Union, because Norway is the only country in the world that has negotiated an accession treaty with the EU, and then voted it down — not just once, but twice, and I have been campaigning in favor both times, so I am an expert in losing referendums. So I have nothing to tell David Cameron about winning the referendum, he will have to do it himself," Stoltenberg said at an event in Brussels.
Cameron advocates the necessity to remain in the European Union after he and the leaders of the other 27 EU member states agreed in February to grant the United Kingdom a special status within the bloc.
The referendum on Britain's membership of the European Union will be held on June 23.