MOSCOW (Sputnik) – He said that the United States asked to postpone anti-terror airstrikes in Syria because the positions of terrorists and opposition members were intermixed.
"We believe that 'normal' opposition had more than enough time to leave the territories controlled by al-Nusra Front and Daesh since this February. We think that those who failed to leave the terrorists can now only blame themselves," Lavrov said.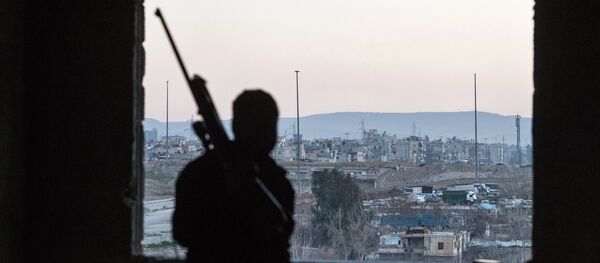 On Friday, Russian Foreign Minister Sergei Lavrov urged the US to convince those rebel groups which they support in Syria to leave areas where al-Nusra Front militants are present.
On Sunday, the Russian Defense Ministry said that al-Nusra Front terrorists and Ahrar ash-Sham militants have shelled Syrian government forces in Aleppo.
Daesh and al-Nusra Front terrorist groups are excluded from the US-Russian brokered ceasefire that came into force across Syria on February 27.