MOSCOW (Sputnik) — WikiLeaks founder Julian Assange said Tuesday his health condition allowed him to "work at least," after the four-year stay at the Ecuadorian Embassy in London.
"I can still work at least. I have not seen the sun in four years. My children have been deprived of their father, which is an outrageous situation," Assange said answering Sputnik's question on his health.
Assange launched the WikiLeaks website in 2006.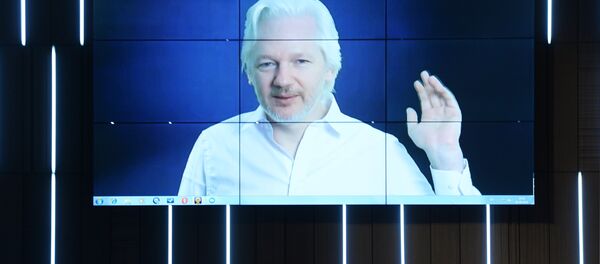 He has been residing at the Ecuadorian Embassy since 2012 out of fear of being extradited, first to Sweden where he has been accused of sexual assault, and ultimately to the United States where he could face espionage charges for publishing secret documents through his website.
In April, lawyers for Assange said the WikiLeaks founder suffered from shoulder pain and needed urgent dentist help, which he was being denied at the embassy.
Two years ago, Assange claimed that he had developed a potentially life-threatening heart defect and a chronic lung condition while residing in the Ecuadorian embassy. Reportedly, Assange has been unable to seek hospital treatment for fear of being arrested if he steps outside the embassy.