This comes ahead of Tuesday's primary in which California, New Jersey, New Mexico, Montana and South Dakota will hold elections. North Dakota will also hold a caucus on Tuesday. The final primary will take the following Tuesday, when DC residents will cast their vote.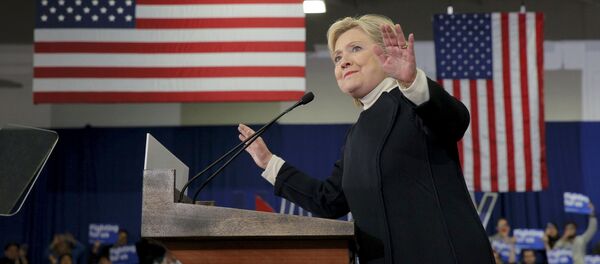 A candidate needs 2,383 delegates to secure the nomination.
Clinton's competitor Vermont Senator Bernie Sanders has vowed to stay in the race until the convention in July, hoping to win over support from superdelegates.
The wife of former President Bill Clinton, Hillary has served as a US senator in New York and as secretary of state under President Barack Obama. She lost a bitter presidential race to Obama in 2008.Her presumptive nomination makes Clinton the first woman to be a presidential nominee by a major political party in the United States.