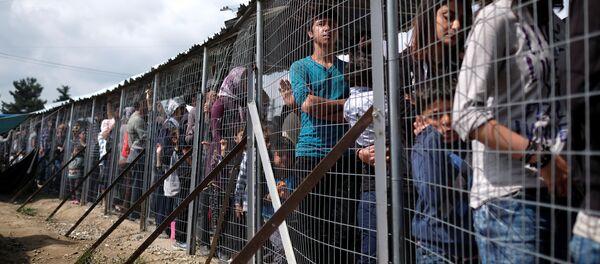 MOSCOW (Sputnik) — The European Union's top migration officer added that the bloc was facing aging work force, as well as increasing skill shortages in such sectors as health care and information technology.
"We have to better equip our systems to deal with labor market and skills shortages in the future. The revised EU Blue Card scheme will make it easier and more attractive for highly skilled third-country nationals to come and work in the EU and strengthen our economic growth," Dimitris Avramopoulos said at a press briefing.
The revised project will establish an EU-wide scheme to enhance intra-EU mobility of migrants, among other measures.
The EU Blue Card, first presented in October 2007, gives highly qualified workers from outside the bloc the right to live and work in 24 of the 27 EU countries, except Denmark, Ireland and the United Kingdom.