BERLIN (Sputnik) — German-Turkish relations got strained after on June 2, the German parliament adopted a resolution recognizing Armenian genocide committed by Ottoman authorities during World War I.
"Traditionally close and trusting relations between Germany and Turkey were the point of the talk highlighting that recent remarks of German lawmakers were inappropriate and incomprehensible," the German Foreign Ministry spokesperson said.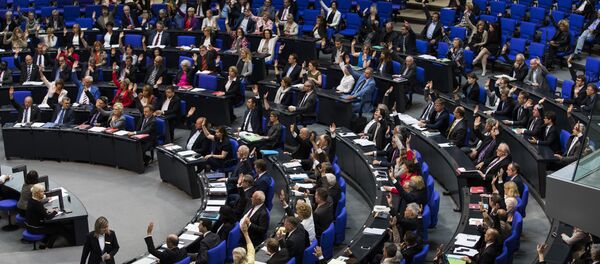 On Monday, Turkish President Recep Tayyip Erdogan accused Cem Ozdemir, German legislator of Turkish origin who drafted the resolution, of forsaking his Turkish descent and slandering his ethnic motherland.
Turkey repeatedly dismissed any allegations of Armenian genocide claiming 1.2 million Armenian victims of Ottoman troops in 1915 as unintentional war casualties.