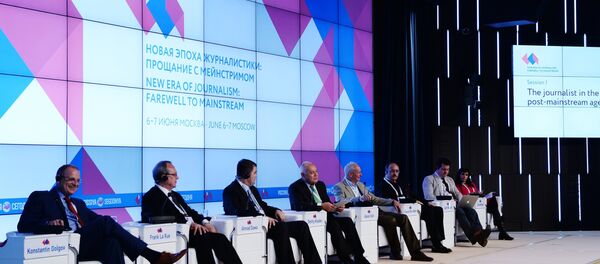 MOSCOW (Sputnik) —
The New Era of Journalism: Farewell to Mainstream international media forum
is taking place on June 6-7 in Moscow. The event deals with the changing nature of contemporary journalism and is attended by media experts from over 30 countries.
"Censorship is a global phenomenon. In the media there are different types of censorship — censorship and self-censorship. Censorship occurs when a state, political, religious or private party prohibits information from the citizens. Self-censorship occurs when journalists themselves prevent the publication of information for some reason, most often because they are afraid what would happen if they publish certain information," Psilos said on the sidelines of the New Era of Journalism: Farewell to Mainstream forum hosted by Rossiya Segodnya International Information Agency.
He concluded that the very idea of censorship contradicts democracy.