ANKARA (Sputnik) — Israel and Turkey have come closer to signing an agreement on normalization of bilateral relations, Turkish Foreign Minister Mevlut Cavusoglu said Tuesday.
"We are close to the signing of agreement with Israel. We have one or two meetings left prior to it," Cavusoglu told the TRT broadcaster.
It is important for Turkey that Israel provides access for humanitarian aid to the Gaza Strip, the Turkish minister added.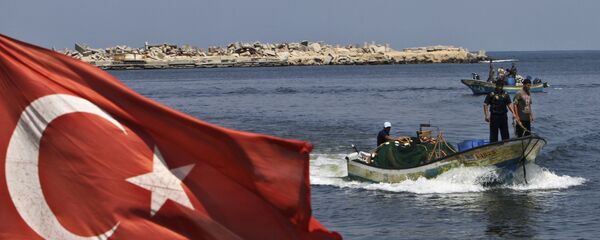 Relations between Israel and Turkey deteriorated after the Freedom Flotilla incident in 2010, when a convoy of six ships, including one under Turkey's flag, tried to approach the Gaza Strip with humanitarian aid and activists on board. The flotilla was blocked and stormed by Israeli forces, resulting in the deaths of eight Turkish citizens.
Turkey responded by expelling the Israeli ambassador from the country, recalling its ambassador from Israel and demanding a formal apology from Israel, as well as compensation for the victims' families.
In late March, Turkish President Recep Tayyip Erdogan stated that his country was ready to normalize diplomatic relations with Israel. The following month, the Turkish Foreign Ministry announced that the bilateral talks on normalizing the relations reached certain progress.