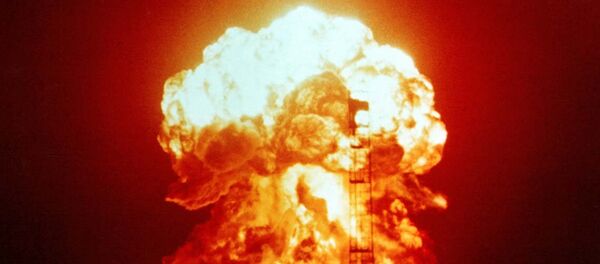 MOSCOW (Sputnik) — Deputy Foreign Minister Igor Morgulov and Chinese Special Representative for Korean Peninsula Affairs Wu Dawei met in the Chinese capital earlier in the day to discuss situation on the Korean Peninsula.
"The need to continue coordinated efforts on maintaining the situation on the Korean peninsula in the political and diplomatic field, as well as finding ways to unlock the six-party talks on the settlement of the nuclear issue on the Korean Peninsula, was ascertained by both sides during the exchange of views," the statement reads.
The six-party talks on the denuclearization of the Korean Peninsula initially included South and North Korea, Russia, the United States, China and Japan. The talks were held between 2003 and 2009, before Pyongyang's withdrawal.
North Korea declared itself a nuclear power in 2005 and conducted nuclear tests in 2006, 2009 and 2013, having earlier withdrawn from the Nuclear Non-Proliferation Treaty that it ratified in 1985. In January, Pyongyang said it had successfully carried out a hydrogen bomb test which triggered a wave of condemnation from the international community.