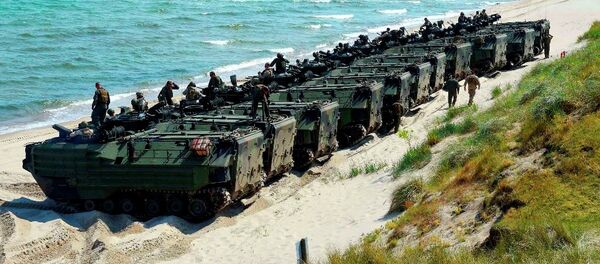 Last week, the international naval exercise BALTOPS kicked off in the Baltic Sea and will continue until June 19. BALTOPS is an annual military exercise, held and sponsored by US Naval Forces Europe in the Baltic Sea and the surrounding regions since 1971.
This year, approximately 6,100 troops from 17 countries along with 45 submarines and warships, including the USS Mount Whitney, and over 60 aircraft are taking part in one of the largest drills in northern Europe.
NATO has been conducting the exercise for several decades, but now the pretext has changed, Johnstone told RT.
"The line has changed now, because the US is coming right out with their aggressive actions toward Russia. You have to see the political, economic and military motives for this," she pointed out.
In political terms, the drills are aimed at strengthening the US' control of EU and NATO countries and isolating Russia.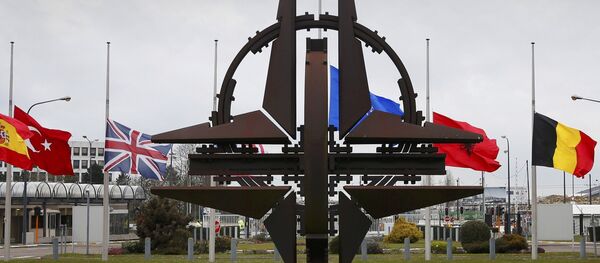 She added that despite the fact that the general public in Europe is protesting the drills the governments of the countries involved are ignoring this.
"This is destroying defense [capabilities] of Europe. It is just turning into an instrument of US policy," she said.
The author also said that NATO should adopt a non-aggressive stance towards Russia, instead of threatening Russia with a response for Crimea's reunification.
"It is totally absurd. Obviously there is nothing offensive about the people of Crimea going back to Russia, to which they belonged before… There is not one tiny bit of an aggressive move of Russia towards the West," she said.