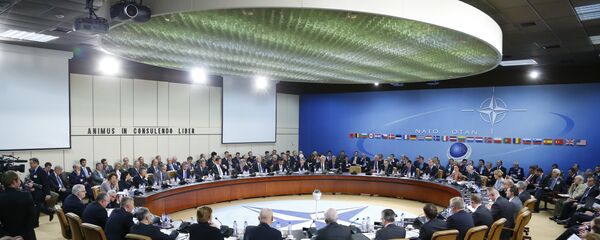 A total of 31,000 soldiers from 24 countries are taking part in the "Anaconda" maneuver, the largest military exercise in the history of free Poland.
With this maneuver, NATO seeks to demonstrate that it has taken Eastern European countries under its protection and send a signal of deterrence to Russia, ZDF reported.
Russian authorities have repeatedly criticized this kind of NATO expansion to the east, viewing it as a direct threat to its security.
"I would not say that there are tensions between the West and the East because of such exercises in the region. Tensions have long existed. We are already in a conflict with Russia which could lead to a change of borders in Europe, Wojciech Lutsak, editor of military magazine Raport said, cited by RT.
In early July, the NATO summit in Warsaw will decide on the long-term deployment of troops in the country. This move will demonstrate a discreet and dangerous line between deterrence and provocation.
"We are a member of NATO. And, as such, we expect the strengthening of NATO's presence to feel secure. I always say, the key point is not only that Poland is in the alliance, but also that the alliance is in Poland," Polish President Andrzej Duda said.
NATO has been reinforcing its military presence in Europe, particularly in Eastern European states, since the outbreak of the Ukrainian crisis, citing Russia's alleged interference in that conflict as justification for the move. Moscow has repeatedly denied the accusations, calling NATO's military buildup near Russia's borders provocative.
The upcoming NATO summit is expected to be the largest ever summit of the alliance as the Polish capital expects to host more than 2,000 people, including 26 delegations from NATO partners and observers.