Russian President Vladimir Putin said that Russia and Israel are "true allies" in the fight against terrorism.
"We talked about the need to jointly fight against international terrorism. Israel knows by first-hand experience what it is and fights against terrorism. In this sense, we are true allies, our countries have enough experience in the fight against extremism. We will boost contacts with Israeli partners in this sphere," Putin said.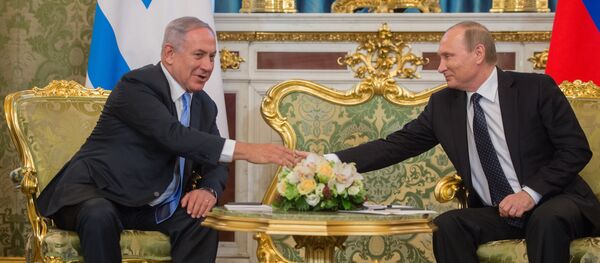 Putin said that Russia positively views talks on the normalization of ties between Turkey and Israel, adding that these negotiations could contribute to the de-escalation in the region.
"I believe it is a positive step. Any improvement of relations between countries and peoples ultimately leads to improvement of the situation on the global arena. The less problems between countries the better. We welcome this process."
The Russian president said that Moscow has not completely abandoned South Stream or Turkey Stream gas pipeline projects, however, it is necessary to know that stance of the European Commission.
"We just need a clear European Commission position, which should be clear, intelligible and unambiguous. This does not yet exist, for neither project."
"As for export routes [for gas supplies] on the bottom of the Black Sea, we have some political difficulties with Turkey," Putin said.
When commenting on Polish authorities' statement on an intention to abandon Russia gas supplies after a contract ends, Putin said that on an official level "Polish colleagues have not abandoned anything."
If Poland's state-run PGNiG energy company decides not to renew a long-term gas contract with Russia after 2022, Gazprom will offer gas supplies to any other customer in Europe or look for other markets outside the continent, Putin said.
"Those could be Polish companies, or German, or Austrian, or Italian, or French — it does not matter to us. Somebody will buy it. If not — will search for other markets, not a big deal. May be the Israelis will buy it and sell it to Poland."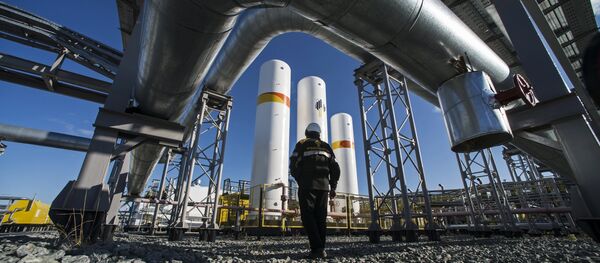 Israel has no legal limits of the participation of Russian gas companies in developing the country's gas fields, Israeli Prime Minister Benjamin Netanyahu said during a joint press conference with Putin.
"There are no legislative limits to the participation of Russian companies in the development of gas fields and projects in Israel. There was a problem limiting us in the development of gas fields with all companies, with its resolution allowing us to broaden and develop our gas fields with any company. We were able to resolve the problem, so our doors are open to all companies from all countries that have substantial experience in developing gas fields, including Russia, of course."
Moscow studies possible ways to cooperate with Israel in the energy sphere, the Russian leader said.
"There was a project to deliver our Russian gas to Israel, and we had been discussing these projects with our partners, but after our Israeli friends found own gas on shelf, the project had disappeared on its own, it is natural. But energy cooperation is possible."
The Russian president added that one of the discussed projects included providing Israeli social transport with liquefied gas.
The EEU is an economic bloc that unites ex-Soviet states including Russia, Armenia, Belarus, Kazakhstan and Kyrgyzstan.
Putin said that Russia will have to find new markets if Europe doesn't need Russian gas supplies.